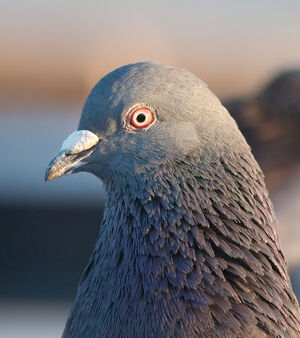 Welcome to the Pigeon Genetics Wiki
The Pigeon Genetics Wiki is a project to centralise the information about the genetics of the domestic pigeon.
Information from places as disparate as the genetics for pigeons mailing list and the published works of pigeons geneticists of the past will be collected here to allow quick an easy access to the information.
News
We are looking for pictures. Once a sufficient number of pictures have been uploaded a poll will be held to select the official picture for this wiki.
Pigeon genetics wiki now online! 9 October 2009
Featured article
Since we do not have much content yet, we have not yet started a featured article. If you would like be of assistance in choosing and updating the featured article, let Rudolph E know on his Talk page.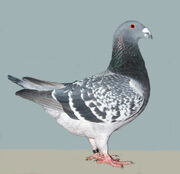 This image has been randomly selected from all of our images. Each time you visit our site, you should see a new image here. For more information about it, click directly on the image. The resulting page will detail when it was uploaded, by whom, and often overview which articles use that particular image.
Please feel free to upload as many images as you like. Have fun!