The Check Pattern Factor

Symbol

C

Sex Linked

No

Series

Known Linkages

Recessive Opal, Spread

Similar Factors

Sooty

Interacts with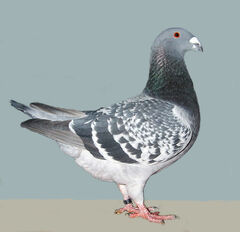 This pattern gene causes checks to appear on feathers across the entire wing shield. The two solid bars is sometimes still seen. The amount of flecking differs. Some birds have only a little bit of dark flecking on the shield, others are darker. Checks (or darkening) may be seen on the back and between the shoulders of the bird, and sometimes on the breast, though never on the rump.
Breeds
[
]
The check mutation is extremely common and can be found in most (if not all) breeds