The Barless Factor

Symbol

c

Sex Linked

No

Series

Known Linkages

Recessive Opal, Spread

Similar Factors

None

Interacts with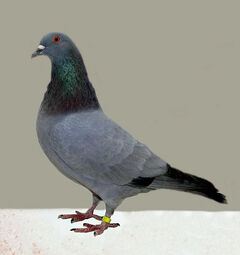 This is the least dominant allele at the pattern locus. Where a bird is homozygous for this trait, the wing shield is clear base colour only and has no markings.
Breeds
[
]
The barless pattern is fairly rare and can not be found (traditionally) in many breeds. The factor has been transferred to a few breeds by dedicated breeders of over the years.